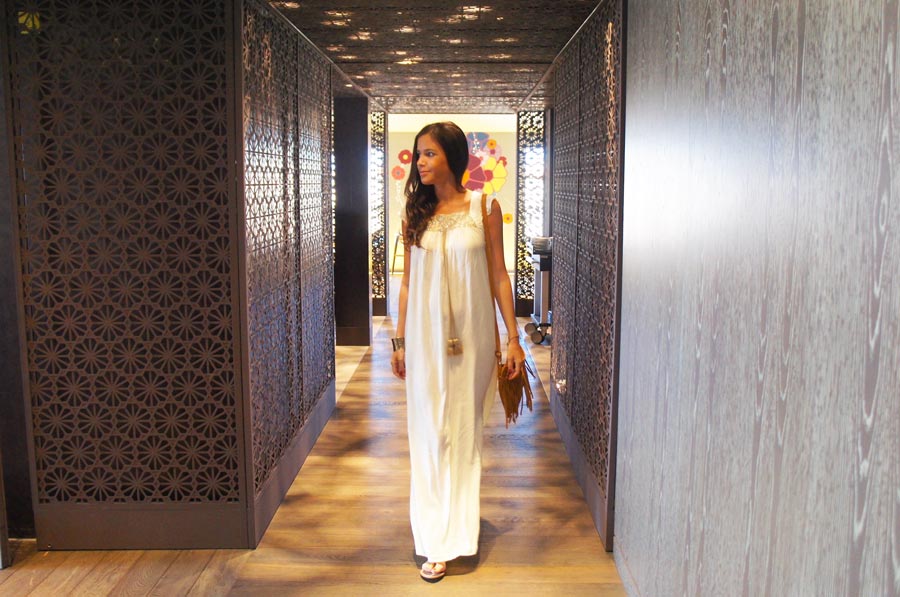 Bonjour bonjour !
Aujourd'hui je vous emmène à l'Hôtel de Paris à Saint-Tropez où j'ai eu la chance de passer un bel après midi. J'aime cet endroit pour son calme, son architecture, sa déco, mais surtout pour ses superbes expos ! En ce moment on y retrouve les sculptures de la merveilleuse Dorit Levinstein, qui s'inspire de Gaudi, Klimt et Niki de Saint Phalle pour réaliser des oeuvres uniques et pleines de vie.
Et évidemment je ne pouvais pas quitter cet endroit sans improviser un petit shooting dans une des jolies salles de l'hôtel 😀 pour partager avec vous la tenue du jour : Robe en coton Nour (très légère, à adopter par temps de canicule !) / sandales Jessica Simpson / Sac à franges acheté sur un marché, donc voici 2 liens de sacs à franges que j'adooore ! Ce sac Zara et ce sac Stradivarius .
Bisous 🙂
Today I take you to the Hotel de Paris in Saint-Tropez where I had the chance to spend a beautiful afternoon. I love this place for its calm, its architecture, its decoration, but especially for its stunning exhibitions ! Right now we find the sculptures of the wonderful Dorit Levinstein , inspired by Gaudi, Klimt and Niki de Saint Phalle to create unique works and full of life .
And of course I could not leave this place without improvise a little shooting in a beautiful part of the hotel 😀 to share with you the outfit of the day : Cotton dress Nour (Very light, to be adopted by time heatwave)  / Sandals Jessica Simpson / fringed bag bought in a market , here 2 links fringed bags I looove ! This bag Zara and this bag Stradivarius. 
Kisses 🙂