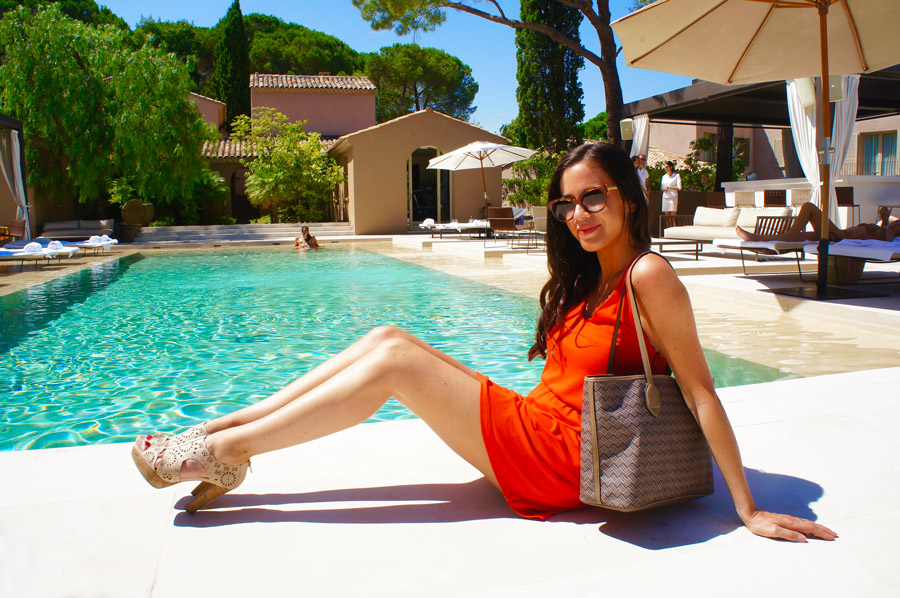 Hello tout le monde ! Contente de vous retrouver pour une nouvelle tenue et un nouveau spot tropézien. Aujourd'hui je vous emmène au Muse, un hotel spa paradisiaque réputé pour son calme et son ambiance zen. Chhhut ici on chu-chote ! 😬 Aucun bruit sauf celui des oiseaux et des clapotis de l'eau. La déco, la végétation, et la sérénité de l'endroit offrent un dépaysement assuré !
Je porte une robe Mango, le Cabas Lulu de Delage, et une paire d'escarpins New Look de la collection de l'année dernière.
Hello everyone! Glad to see you for a new outfit and a new tropezien spot . Today I take you to the Muse hotel, a heavenly spa hotel known for its calm and peaceful atmosphere . Chhhut here you whis-per ! 😬 No noise except the birds and the lapping of the water . The decoration , vegetation, and serenity of the place offer a change of scenery !
I wear a dress Mango , Lulu Cabas Delage, and a pair of shoes from New Look 's collection last year.